Deliver Unique Digital Customer Experiences with Low-Code
Use low-code to develop portals and mobile apps that create omnichannel experiences personalized for your customers.
Disparate processes inspire lackluster customer experiences
Your customers expect connected, consistent experiences across all modalities — from native mobile apps, to web portals, to conversational apps, and beyond. And digitalization makes it possible to deliver the best experiences possible, no matter where your customers are. But enterprises with complex traditional development practices and limited resources face fundamental obstacles that impact quality and speed of delivery throughout the app development lifecycle.
Create consistent digital experiences faster, without additional resources
Low-code application development empowers organizations to create omnichannel applications up to 10x faster than with traditional development methods. Break away from pre-built software that keeps innovation at bay and deliver business results fast. Create perfect-fit experiences that exceed customer expectations and allow you to compete head-to-head with CX leaders.
Transform Fast, Evolve Even Faster
From self-service portals to consumer mobile apps, you can create new digital experiences that run on any device in a matter of weeks. Leverage CX templates and AI-enabled visual development to create differentiated apps faster. Stay ahead of the competition by continuously evolving your applications to meet changing customer demands and market dynamics.
The Right Channel for the Right Job
Create applications for any touchpoint with your existing team and skills. Whether it's mobile, web, chat, voice, or AR/VR, you can use a single development platform to meet customers in their channel of choice with a high-quality experience.
Deliver Pixel-Perfect UX/UI
Create the brilliant UX/UI that customers expect using only your existing resources–no experts required. Stay true to your brand identity by customizing our library of UX/UI templates, building your interactions from the ground up, or importing existing layouts and themes.
Create Smooth Omnichannel Customer Journeys
Easily integrate systems, processes, and data to deliver a consistent and personalized digital customer experience across channels. Create a 360-degree view for your customer by easily connecting to any system, automating processes, and harnessing data in real-time to enable consistent and personalized digital customer experiences across channels. Whether it's a CRM, CMS, analytics or billing system, a legacy application or a third party service or API, ACCRO lets you integrate everything and connect to anything.
Full Support for Enterprise-Grade CX
Deliver applications of any size or complexity, knowing they will scale to any users and devices. Low-Code platforms are based on a cloud-native architecture to ensure that it's reliable, available, and performs as expected, whether you need to build internal systems for departments, core digital systems for enterprises, or digital front-end experiences that serve millions of users.
Future-Proof Your Customer Journeys
Create smart applications that engage customers in innovative ways, from chatbots that can analyze real-time customer sentiment to IoT devices that take proactive action in response to customer usage patterns. Ever expanding AI, ML and IoT capabilities ensure you can leverage new technologies easily to create next-generation experiences and win new customers before your competitors do.
Customer Experience Success Stories
Learn how Estafeta—Mexico's second-largest logistics company, used Low-Code to deliver 30+ web and mobile applications...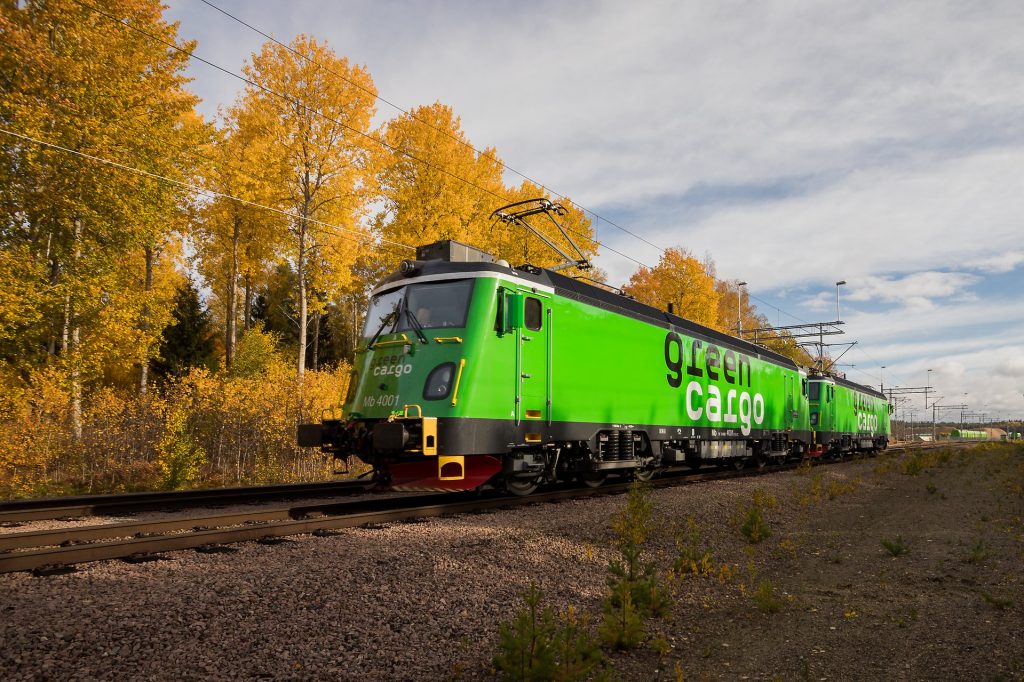 Learn how eco-friendly rail logistics company Green Cargo has rediscovered its innovation mojo, delivering digital innovation....
Overcome the challenges of delivering CX
ACCRO has the experience to help you drive change at scale!
Lead your business to a customer-first mindset and deliver amazing CX.