ACCRO's core proposition is to facilitate a future for businesses to adopt new digital-enabled business processes by providing adaptable digital solutions.
The rise of automation and ubiquitous connectivity have combined to create a frenzy of competition in this digital era. With low-code peaking as a business tool, ACCRO believes that success is deeply rooted in rightly orchestrating complex applications with highly configurable functions. Our success stems from our strong focus on committing to deliver continual enterprise transformation at speed and at scale.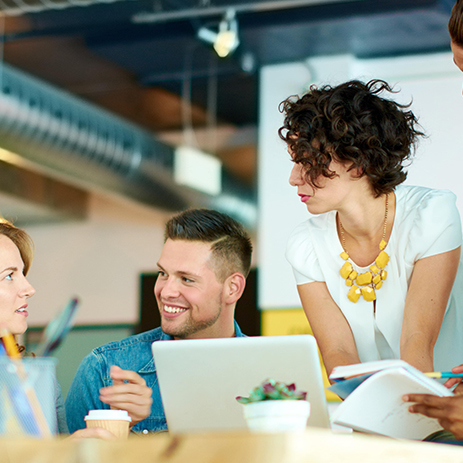 Disrupting the common practices to realize new paradigms has been our underlying corporate philosophy, which sets out our purpose as an organization. Our success stems from fulfilling our fundamental goal, establishing trust and growing as a company that is recognized for its contribution to the evolution of technology.
We rank talent over everything else!
Our greatest strength, our support system, our employees, who believe in the company's vision and execute it, have chiselled the company to be more sustainable and resilient than ever. After all, we are one loud family, who will continue making new contributions by always staying close to our customers' lives.
There is no blueprint to success, like there's no single measuring rod that is always the right one to use. By ensuring authenticity, zeal and dedication at each step of our journey, we strive not to be a success, but to be of value. 
There might be no clear cut strategy mapped out behind our success stories, but we do have what it takes to embrace the maverick in us.
Break our vision down into manageable chunks and lay them out on our roadmap in your business plan.
Bring in flexibility into our services to leverage our expertise, helping deliver solutions with safety, security and quality.
For us, reliability and complying with deadlines are our way of saying; your dreams are our responsibility.