Green Cargo Adopts Low-Code to Drive Innovation & Incremental Cloud Migration.
7 Graduate Developers
80% Time Saving for Mobile App
10X Estimated Cost Saving for Customer Portal
When Ingo Paas took over as Green Cargo's new CIO, the company was about to rip and replace its mainframe logistics system and SAP ERP. Realizing that this would cost millions and place digital innovation on hold for seven years, Ingo made a counter-proposal. Find new ways to access data in the legacy systems and shift digital innovation to the Cloud.
With a combination of Microsoft Azure and OutSystems, Green Cargo has rediscovered its innovation mojo, delivering digital innovation up to ten times faster with a growing team of in-house developers.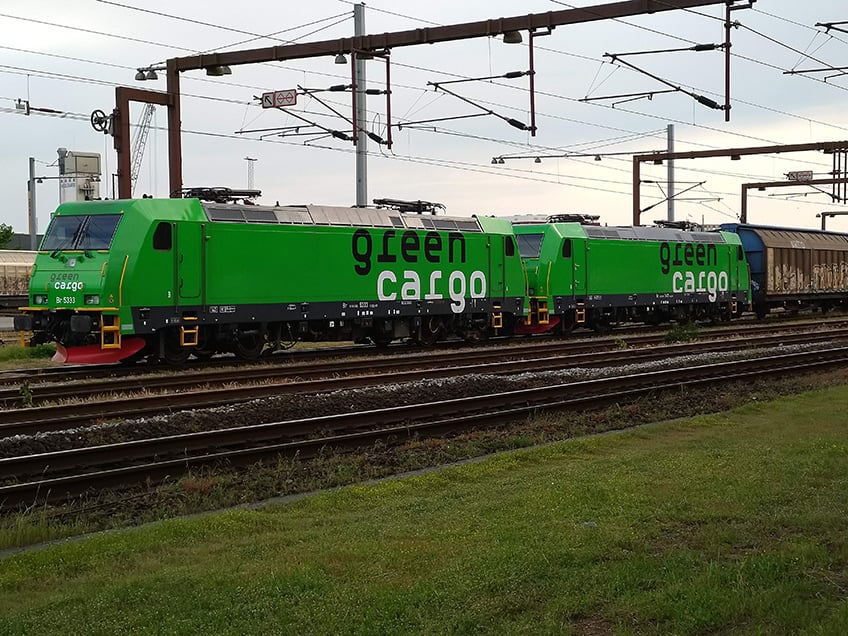 "The architecture workshop played a crucial part in our decision. We learned how we could build a scalable microservices oriented architecture with OutSystems, that would help us to digitize the company over many years."
– Ingo Pass, Chief Information Officer (Green Cargo)
Challenge : A legacy escape plan. Let's start with why?
Green Cargo provides efficient and sustainable rail logistics across Scandinavia and Europe. Owned by the Swedish State, the company transported 10.5 billion tonne-kilometers of freight in 2019. Crucially, the company's 400 electric trains have 300 times less environmental impact compared to road haulage. Although Green Cargo's environmental credentials are world-leading, back in 2019, its legacy IT systems severely hampered digital innovation. A new leadership team appointed Ingo Paas as CIO in September 2019. His remit was to reignite digital innovation.
"When I joined Green Cargo, I found a heavily-outsourced IT organization that lacked both a strategy and the ability to innovate," explains Ingo Paas, CIO at Green Cargo. "IT lacked trust with the business due to a long history of non-delivery."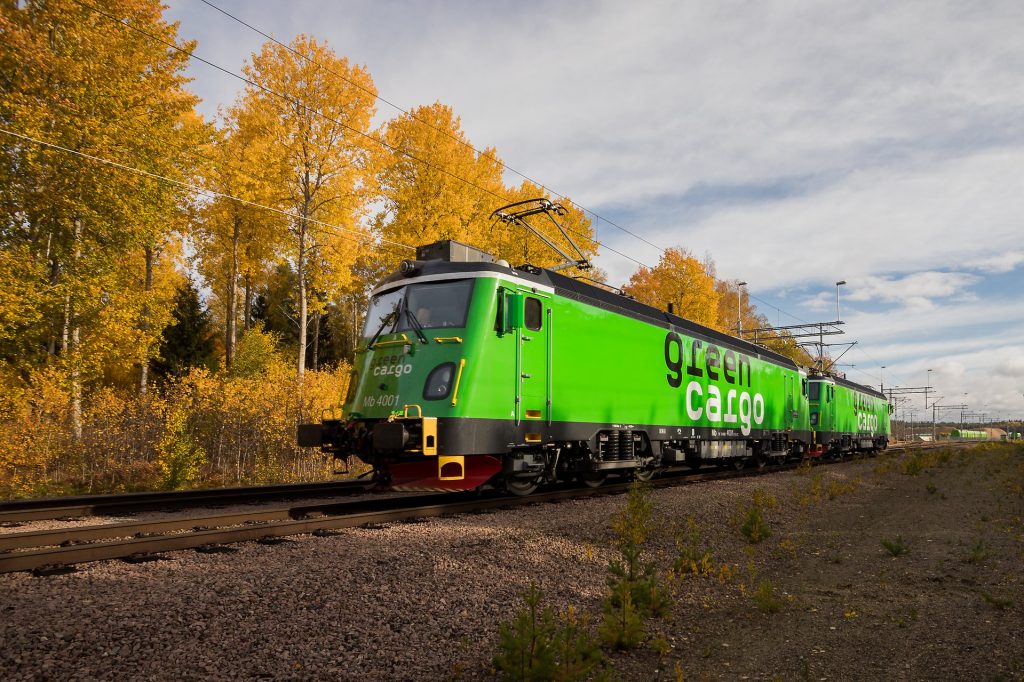 "To digitalize this company, we had to bring innovation and development in-house and get the business and IT working in unison. OutSystems gives us the agility to make that possible."
– Ingo Paas, Chief Information Officer (Green Cargo)
For the past fifteen years, the company had discussed the replacement of its legacy mainframe logistics system and a heavily customized SAP ERP implementation.
"The replacement of these two heavy-weight systems had dominated IT thinking for years," says Ingo. "But when I asked why we should do this, no one had a good answer. It would have taken several years, during which time delivery of business benefits and digital innovation would have stood still. From my perspective, a higher priority was to regain control of our destiny by enabling in-house innovation, rather than continued long-term dependence on outsourced IT."
Within seven weeks of starting his new role, Ingo had persuaded his fellow board members of a better strategy. "I explained that we needed a way to accelerate value-driven sustainable innovation," says Ingo. "My presentation took just six slides, after which the legacy replacement program became history."
Ingo's sustainable innovation plan involved four digital accelerators.
Data orchestration— so that the mainframe and SAP system could temporarily survive as systems of record.
A platform strategy— that would move all innovation to the Cloud.
Modern cloud app development— to equip in-house developers to work at speed while assuring code quality and architectural standards.
Enablement of business developers— initially for business intelligence and later for internal applications.
Ingo now needed to select his technology partners and recruit a development team.
Why did Green Cargo choose OutSystems?
Speed up Development and Improve Agility
Modernize Legacy Systems
Build Core Systems
Solution : Formulating Green Cargo's Platform Strategy
With board approval for Green Cargo's new IT strategy, Ingo's team started to assemble its digital accelerators. "We selected the Microsoft Azure platform for orchestration and integration of communications. And we chose Google Cloud Platform for the data analytics part with Looker," explains Ingo.
Green Cargo's selection of OutSystems to support its platform and app portfolio strategy was painstaking. "I heard about OutSystems as one of our departments was considering it to solve an individual development requirement," says Ingo. "But I didn't want a new development platform to build just one app. To be of interest, I needed to see how OutSystems could fit our strategic platform requirements and support delivery and long-term maintenance of an entire app portfolio."
A rapid evaluation followed including an architecture workshop with an OutSystems Technical Success Manager. "I was very impressed with the speed and ease of use that the OutSystems platform provided," explains Ingo. "But what was crucial was to understand whether OutSystems could support a software factory within our company. We weren't interested in developing one app faster. We needed to see how this was going to scale, with multiple developers and lots of applications."
Ultimately, Green Cargo became convinced that OutSystems would support its long-term platform strategy. "The architecture workshop played a crucial part in our decision," says Ingo. "We learned how we could build a scalable microservices oriented architecture with OutSystems, that would help us to digitize the company over many years."
Three months after starting at Green Cargo, Ingo now had most of the tools his team needed to begin delivering rapid, sustainable innovation in the Cloud. But, having outsourced development in the past, the company needed to build its capacity for in-house application development. That challenge and the responsibility to lead the first few development projects fell to Project Manager, Jonna Nilsson.
"We've had great success recruiting junior developers," explains Jonna. "We partnered with Academic Work, a staffing and recruitment company which places fresh graduates on a temp-to-perm basis. We used the OutSystems free self-study training courses and certification exams to get our new developers started. We've found that with OutSystems, we don't need so many senior developers—because of the guardrails, AI assistance, and architecture advisory features built into the IDE. Onboarding our development team has been fast and very cost-effective."
The development team also has support from the OutSystems Customer Success team and two senior developers from OutSystems partners.
"One of the most exciting achievements is that we are now working like a full-stack software company, building outstanding applications with low costs on our fully scalable platforms."
– Ingo Paas, Chief Information Officer (Green Cargo)
Results : Sustainable Innovation Is Now Back on the Rails
In the first year of Green Cargo's OutSystems journey, the company's youthful development team got off to a flying start with several significant applications in production. The following examples illustrate Green Cargo's newfound agile capacity for hybrid-cloud application development:
1. Railyard Mobile App : 
This project which started as a simple idea of a mobile app for railyard workers to record damage to wagons, quickly grew in scope to provide everything they needed to perform their routine tasks. Developed in three months, the application now includes eight processes: wagon details, schedule change notification, wagon pick-up, safety checks, ready reports, tag assignment, and carriage damage reporting. The app is integrated with both the mainframe logistics system and the SAP system to provide real-time information to the railyard workers. The app runs on standard smartphones, enabling Green Cargo to retire dedicated mobile devices with outdated and unreliable software. A further benefit of this project is that APIs developed to integrate legacy systems and the mainframe have subsequently been used for other apps.
"Enabling the exchange of real-time data has significantly improved operational visibility," says Ingo. "Several of these processes are complex and involve multiple integrations. Our stakeholders were virtually dancing on the table when we launched this. They were amazed that we had delivered such a powerful application in three months. From my perspective, we probably saved a year of development and around €250,000 by using OutSystems."
2. Predictive Maintenance App : 
Developed on OutSystems by two developers in three months, this app has helped Green Cargo reduce in-service wheel bearing failure by 50 percent—resulting in significant train operation cost savings. The app receives real-time telemetry from sensors from Green Cargo's infrastructure partner to detect overheating in brakes and wheel bearings. The app then processes the IoT data using a predictive algorithm and triggers maintenance alerts before the overheating leads to a failure.
"Performing this maintenance in planned downtime rather than responding to in-service failures has a huge impact on reliability and operational efficiency," says Ingo.
3. Customer Portal : 
A multi-phase project—already live in Sweden—the portal dramatically improves customer experience. In the past, customers placed orders via email, telex, and phone calls. A customer service team of 25 had a highly manual process for entering orders, which required duplicative entry to mainframe and SAP. When fully rolled-out, all customer orders will arrive via the web portal, and rekeying will be eliminated. "The portal provides a much better experience for customers, and our staff can devote more time to serving them," explains Ingo. "The portal makes our customer service operation much more scalable." Green Cargo now offers integration back into its customers' ERP systems, which improves transparency, removes admin, and avoids settlement delays.
The roll-out continues and will support intermodal haulage across Europe, full track and trace of consignments, real-time information, and invoicing. "Now we have real-time information, new business models are possible," says Ingo. "We can implement dynamic pricing to fill spare capacity, which attracts new business and maximizes our green credentials."
"The alternative for this portal project was to heavily tailor a major CRM package," explains Ingo. "That could have cost 10 to 15 times more and taken four or five times longer. With OutSystems, we had our pilot up and running in the time it would have taken to select a CRM vendor—plus the configuration cost, and ongoing licensing of a CRM product would have cost a fortune compared to OutSystems."
Outlook : Innovation and Legacy Migration Running in Parallel
Considering the situation that Ingo inherited eighteen months earlier, the picture could not be more different today. With a track record of successful and fast delivery, his budget is up, and IT headcount is expected to rise this year. Ingo says, "There's an avalanche of demand, and we have a development schedule right through this year."
"To digitize this company, we had to bring innovation and development in-house and get the business and IT collaborating effectively," says Ingo. "OutSystems gives us the agility to make that possible. By comparison, if we were doing traditional development, five to ten years from now, we'd have built a new legacy."
"Everyone at Green Cargo is completely impressed with OutSystems. Some of my colleagues, who have been with the company for many years, said they thought that it would be possible to make IT better, but they never thought that it would be possible to get to this level." – Ingo Paas, Chief Information Officer (Green Cargo).
Meanwhile, each innovation that Green Cargo releases via its Cloud platform moves it closer to turning off its mainframe and SAP system. "Those legacy systems will eventually disappear," says Ingo. "We've already turned off the SAP BI module. But it's an incremental approach. Each step starts with 'Why?' And the answer has to be about delivering business value, rather than just solving IT problems."
Case Study Credit : OutSystems
Seize the digital revolution with an established partner.
ACCRO has the experience to help you drive change at scale!
Be more efficient, competitive, sustainable & future-proof with ACCRO.