Leading Food Retailer Streamlines Operations with Mobile App for 100,000+ Store Staff
50% Time Saving for Specific Tasks
100k+ Retail Staff Users
1000+ Stores Using the App
The retailer chose OutSystems to accelerate development. Within one year, this agile collaboration between store employees and IT delivered nine product releases. The app has halved the time needed to perform repetitive tasks—meaning 100,000 staff at 1,000+ stores have more time to serve customers.
"This was the first time we had used such an agile and iterative approach. With rapid release cycles and continuous user feedback, we were able to learn fast and improve the product every day."
– Product Owner (Retail Store Application)
Challenge : Legacy Systems and Lack of Mobility Hampered Store Operations
A leading Netherlands-based supermarket chain needed to improve operational efficiency and customer experience across 1,000 retail locations. Inventory management was a particular concern, as legacy software, built and adapted over 20 years, was increasingly difficult for IT to enhance.
Some tasks took staff away from the shop floor because they had to use a dated Oracle forms application on back-office PCs. Handheld device use was limited—the outdated app was cumbersome, resulting in low adoption, inefficiency, and a bad user experience for employees.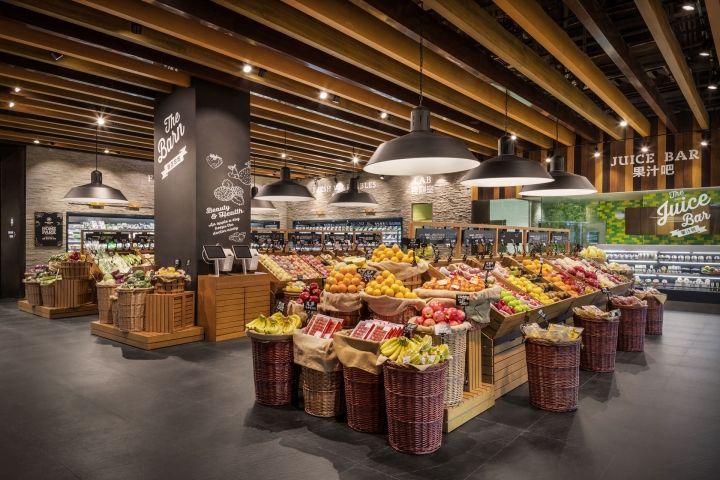 "At this point, OutSystems is our standard development platform for innovations. If we want to do a custom build, the first thing we think of is OutSystems."
– Enterprise Architect, Food Retail Chain (Client)
The average age of store employees was 21, which placed even higher importance on delivering an intuitive, engaging mobile user experience—to drive acceptance and reduce training costs for a large workforce with significant churn.
The supermarket evaluated eight different development platforms and undertook a proof of concept with a shortlist of three. The company chose OutSystems for its mobile development strengths, development speed, and integration capabilities.
Why did the Retailer choose OutSystems?
Deliver Mobile Applications
Powerful Integrations
Proven Partner Community
Solution : One Mobile App to Rule Them All
Rather than replacing old applications on a one-to-one basis, the supermarket merged nine existing applications into one. The app required integration with an ERP system which the supermarket was keen not to add customizations to. This placed great importance on the integration and user experience design strengths of OutSystems.
The company engaged an OutSystems partner to lead development, working as an integrated part of the company's IT team. With eight developers and a UX designer, the team developed the new system using Oracle PL/SQL for the backend and OutSystems for the front end. The app was deployed to a wide variety of handheld devices, including the Zebra TC51, Android devices, and iPads.
A critical success factor for this project was the continuous involvement of store employees, from initial design workshops to daily and weekly demonstration and feedback sessions. The product owner had started her career as a checkout and shop floor worker—which illustrates the business-led nature of this project.
"We engaged our end users with the designers and developers. They sat with store employees to demonstrate every aspect of the user experience, constantly iterating based on feedback."
– Product Owner, (Retail Store Application)
The first version of the app went live with just one function—but one with enormous impact—the ability for employees to mark down products with approaching use-by-dates. As many customers opt for self-scan/checkout, it was critical for products to have the correct barcode stickers. The company launched the app in a handful of stores to gain real-use feedback, and following a few rapid improvements, the rollout continued to all stores.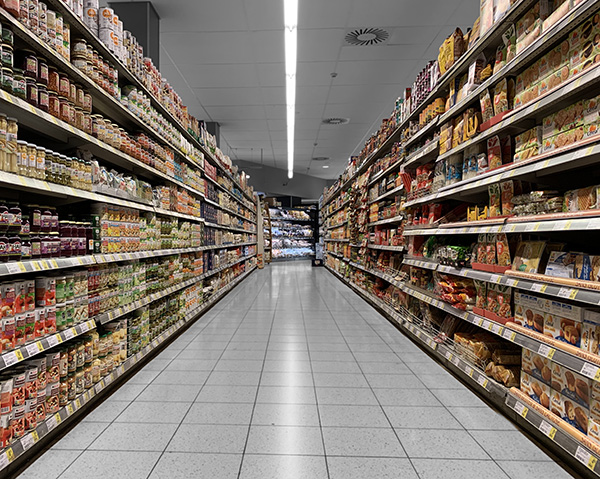 "This was the first time we had used such an agile and iterative approach. Through rapid release cycles and quick responses, we were able to learn fast and improve the product every day."
– Product Owner, (Retail Store Application)
Results : Retail Mobile App Cuts Task Execution in Half
During 2018, the team released nine new versions of the app—with releases every six weeks—supporting over 100,000 users. Employees can now perform all product-related tasks such as checking stock, doing markdowns, and changing assortments. The easy-to-use app provides a consumer-quality user experience that users have embraced enthusiastically. Substantial benefits include:
Employees can perform many of their most common tasks in half the time.
The intuitive app doesn't require formal training, significantly lowering the company's learning and development costs.
Improved mobility and faster admin mean employees have more time to help customers.
Store managers have more time and flexibility in planning.
Compliance with food safety regulations is easier to ensure. Food waste and fines for displaying products beyond their use-by-dates have decreased.
The product roadmap includes numerous features for store managers, including real-time KPI dashboards, sales/revenue tracking, and HR functions. The app has made a considerable difference in-store employee productivity and job satisfaction.
The markdown feature has been made much more straightforward—now, employees use a single device rather than juggling a handheld device and separate label printer.
One of the app's most impressive features—which garnered a Dutch Interactive Gold Award—is the intuitive product location finder. The app provides a visual representation of all product labels and locations in the store. Now employees can ensure product placements match the plan and more quickly assist customers looking for specific items.
Other projects where the supermarket is using OutSystems include:
Bake Plan— A planning tool for the in-store bakery, already in version 3
Paperless— An app that supports the home delivery process
Store Genius—An app for improving store turnover
Every Day Better— An app that helps store managers identify potential blind spots in their stores
Case Study Credit : OutSystems
Seize the digital revolution with an established partner.
ACCRO has the experience to help you drive change at scale!
Be more efficient, competitive, sustainable & future-proof with ACCRO.